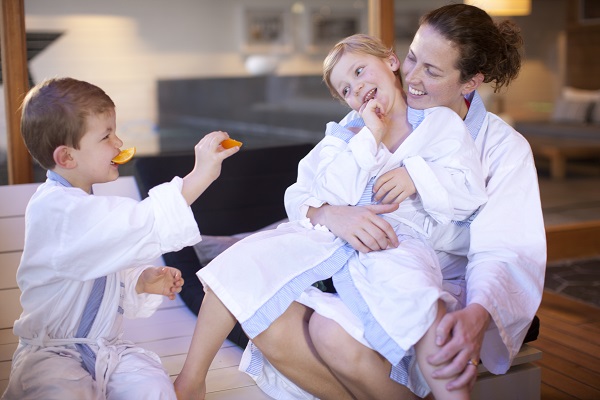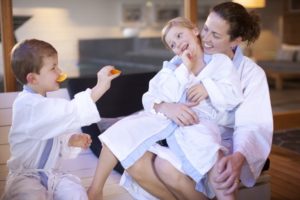 All children staying at the hotel are welcome at the spa from 7-11. Teenagers are welcome all year round Sunday – Saturday, (7-21.00, 2 hours slot time).
During week 26-32, the following times and rates apply to children and families:
Children 0-12 years welcome between 7-9AM and 9-11AM, every day.
Rate children 0-12 years:
Staying children 150 kr, day spa 195 kr.
Rates adults:
Staying adults 250 kr, day spa 279 kr.
2 hour slot time.
Do you as a family want to exchange everyday stress for relaxation in a wonderful atmosphere? Then Stenungsbaden is something for you!Enjoy our spa, eat a good dinner in the restaurant Captains Table, swim in the sea, stroll in the surroundings and just enjoy the time together. For children under 13 years, the day spa (not staying at the hotel) is only open during the summer period.
Things to do 
table tennis
pool tennis
boot camp
 Spa
In our treatment menu you will find several wonderful treatments.
For children 8-12 years we offer Relaxing massage and Chocolate massage. 20 min, 575:-. SEK 100 discount on weekends Mon-Thurs.
During the summer time Bluewater is also open for day visits for children
See you!